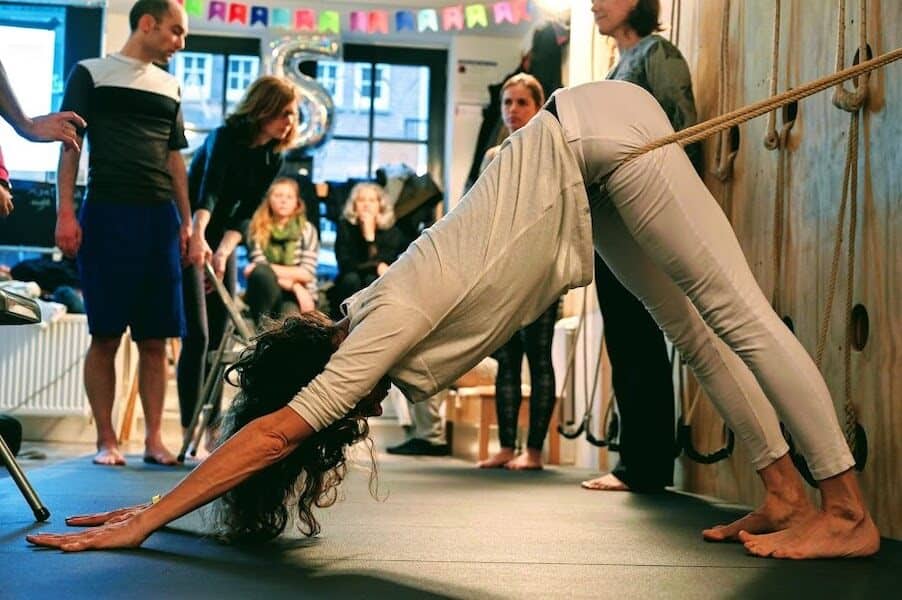 Yoga retreats abroad
Seasonal workshops
Theme workshops
Mindfulness at work
Yoga retreats abroad
Seasonal workshops
Theme workshops
Mindfulness at work
An Iyengar Yoga & Ayurveda summer retreat with Cristina.
What will you learn
How to recognize with your own unique constitution/nature by practicing Iyengar Yoga and Pranayama seasonal techniques. How to restore your energies throughout the day. How to distinguish the effects of food on your body through their taste. How to adapt your lifestyle during summer season. During the workshop you will enjoy delightful healthy meals prepared with love and attention to the detail.
AyurYoga Winter Seasonal Workshop
AyurYoga Spring / Summer Seasonal Workshop
AyurYoga Autumn Seasonal Workshop
€65,00 – €160,00 inc. VAT
Senior Yoga teacher Lucienne Vidah is returning to teach at the Wheel of Yoga. Lucienne lives in NYC but she started her Yoga journey in Amsterdam. Currently she directs Studio Spine (studiospine.com) in NYC, which offers Iyengar Yoga and Body Therapy focused on aligning the fascial network in the body. Lucienne is a faculty member of the Iyengar Yoga Institute in NYC. Theme of this workshop is Forward extensions in asanas, to calm and quieten the mind through the harmonious extension of the spine.