As from 15th December 2020 and until 18th Jan 2021 only ONLINE classes are available.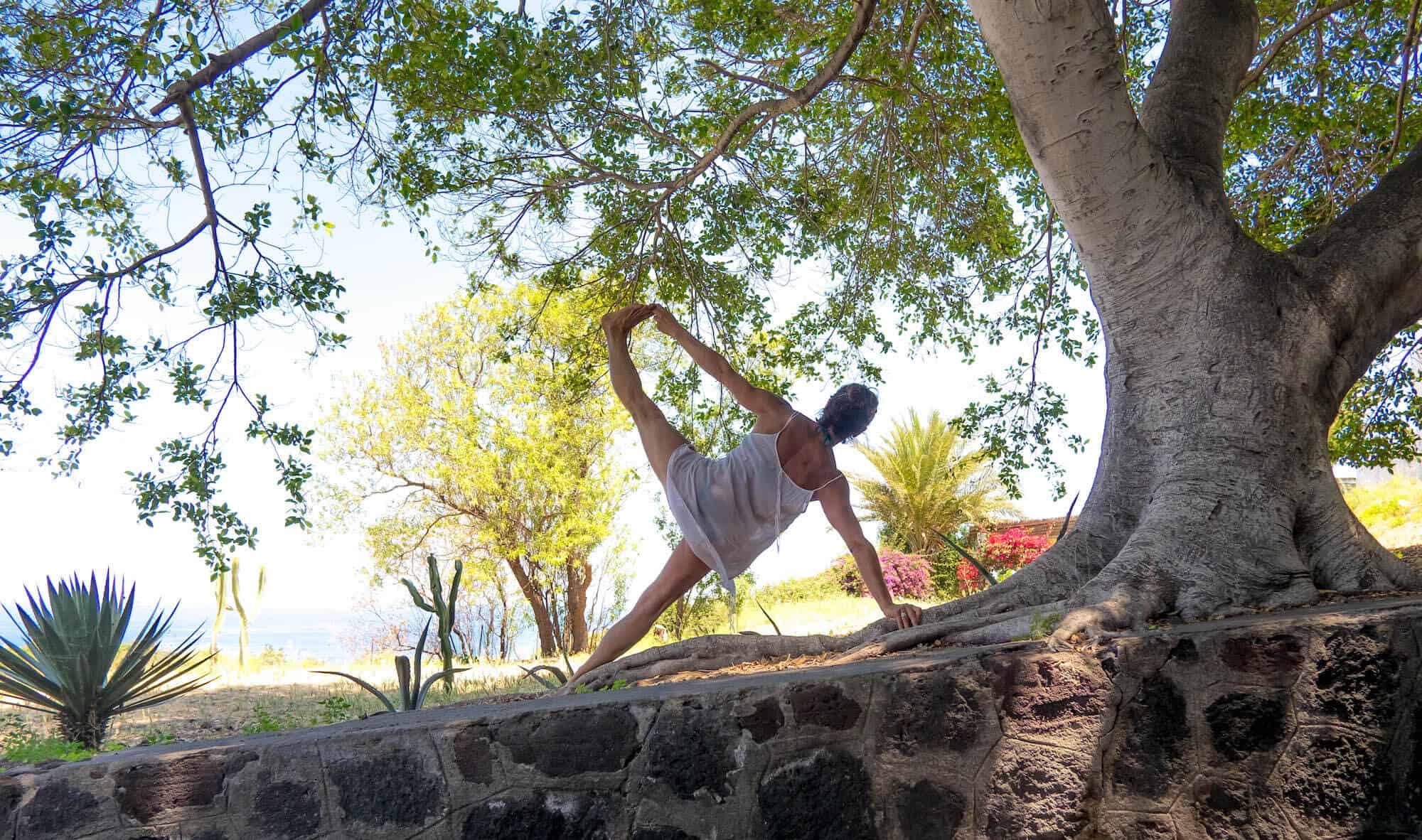 AyurYoga is a powerful fusion of Yoga and Ayurveda based on the integration of techniques aimed at restoring balance in our body, mind and soul.
AyurYoga is a powerful fusion of Yoga and Ayurveda based on the integration of techniques aimed at restoring balance in our body, mind and soul.
Due to the corona virus emergency situation, we don't offer workshops at this moment.
We do however provide online yoga classes (livestream) which you can follow at home.
Cristina Libanori is an Iyengar yoga teacher graduated at the Iyengar Yoga Institute in Amsterdam. As Ayurveda therapist, she graduated at the Ganesha Ayurveda & Yoga centre in Alkmaar. Since then she has been combining the Iyengar Yoga practice and Ayurveda treatments to gain stability and balance in body & mind. She teaches regular Iyengar yoga classes, and workshops in her studio, The Wheel of Yoga, in the Pijp in Amsterdam. The studio also offers Yoga & Ayurveda retreats holidays abroad.
Iyengar yoga
Ayurveda therapy
Workshops
Veronica Bottalico is an Iyengar yoga certified teacher graduated at the Iyengar Yoga Zeeburg in Amsterdam. In her classes students find a simple and joyful atmosphere where to learn & practice the most physical aspect of yoga. Concentration, awareness and will power are the tools we use in yoga to take people to a new level of consciousness. This is also what distinguishes yogasanas practice from gymnastics. This is the way we make of yoga a source of inspiration for every day of our life.
Johanna Biesewig, from Germany, moved to the Netherlands to make her dream come true and study theatre at the School of Arts at the mime department.
In 2003 she was introduced to Iyengar Yoga: she loved the precision and found that the method to learn was very interesting as she was learning to stay focused and in balance no matter the effort and difficulty of the asana. During her pregnancy she learned how to use yoga techniques to assist her during labor and those made of delivery a real "eye opener" experience. Ever since she loves discovering connections between asana and pranayama with mind and emotions.
As a teacher she loves the Iyengar Yoga method because it is for everyone – she appreciates the use of props to assist students in any body mind state. Students like Johanna's calmness, patience, precision and care. Johanna can make anyone feel "at home" in their yoga practice.
Donald Lee Streeter, from Springfield, Massachusetts USA, was an professional dancer for over 20 years, touring through The Netherlands, Belgium and Germany. He is now permanently living in The Netherlands.
Donald has certified as Iyengar Yoga teacher at the Iyengar Yoga Institute in Amsterdam and since then he has been teaching there and in the Iyengar Yoga Institute in Rotterdam.
With Yoga Donald has learned about integrating body & mind balance and how to use the breath to bridge them together. His practice is very stimulating and energetic and his solar energy and always joyful mood help students to release anxiety and to feel at ease during Yogaclasses.
Francesca came to yoga- or rather, yoga came to her- only reluctantly in 2010, not expecting it to change her or her life so entirely. She discovered Iyengar yoga some years later, and her life took another unexpected swerve when she joined the teacher training programme in 2016, studying with Delilah King and Rembert Petrus in Amsterdam. She gained her Introductory certificate in 2018. 
Yoga is still changing her, and she continues to study with senior teachers, as well as assisting medical classes. Francesca is extraordinarily grateful to have found a teacher and a path, and to be able to serve others through yoga.
Aside from yoga, Francesca loves music (she originally trained as a musician), baking, funfairs and learning sign language.